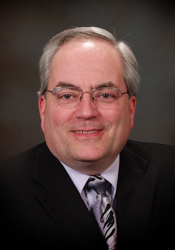 I am a Licensed Psychologist with over 25 years of experience providing psychological services to youth, families, and adults in the Duluth area. My undergraduate Psychology degree was obtained at St. John's University (Collegeville, MN), and I obtained my Masters of Arts Degree in Educational Psychology at the University of Minnesota, Duluth, with additional graduate training in providing psychological assessments. My professional career began as a live-in Prefect in a boy's College Preparatory School dormitory, and then, while completing my graduate studies at Duluth, I served as a Houseparent and Therapist/Case Manager at a group home for emotionally disturbed adolescents with Northwood Children's Services. During my nine years with Northwood, my professional career evolved from House Parent to Case-Manager, Therapist, and then Psychologist, providing psychological assessments to youth in the Diagnostic & Assessment Center. After Northwood, I embarked on a path of providing community-based psychological services to youth and families, as well as adults. This journey included employment in private, as well as hospital-based systems; providing outpatient services in clinic, adolescent partial hospitalization, school, and group-home based settings. Returning to private practice, I co-formed Harbor City Psychological Services in 2004.
I enjoy working with a variety of clients, addressing a range of issues, utilizing a spectrum of interventions. My practice consists of working with pre-adolescents through adults dealing with issues from life transition/adjustments, to mood, behavioral, relationship, chemical use, and ADHD management concerns. My general approach is cognitive – behavioral with ample use of a variety of additional treatment modalities studied over my career. I have found that approaching therapy with purposeful goals, utilizing interventions drawn from a foundation of varied training and tools, in a problem solving structure, can best help clients reach their treatment objectives. Although my primary practice consists of providing psychotherapy, I continue to provide ADHD evaluations for clients of all ages as well as specific forensic evaluations.
In addition to my psychological practice, I have been actively involved in supporting and promoting educational excellence in our community. I have been actively engaged with the Duluth Edison Charter Schools since its inception. After serving on the school's Parent Advisory Council, I served six years as a Director, including four years as Chair, of the Duluth Public Schools Academy Board of Directors. I continue to serve the DECS schools as President of the non-profit, affiliated building company providing school facilities. I have also been an active supporter of ISD 709 school excellence as a both a parent and community professional. I served in a leadership capacity with the "VOTE YES" Levy Referendum Committee, and recently participated as a trained leader in the ISD 709 "Think Kids" Community Conversation process. My wife and I have lived in Duluth for over 30 years. We have three adult sons.